Updating Your Theme
At LyraThemes, we believe that nothing is perfect – but striving for perfection is our passion. We are very diligent about updating our themes, with at least one update scheduled every month and any "emergency" updates handled immediately if a critical bug is discovered. We also welcome any feedback and suggestions on how to make our themes better. Each suggestion is given serious thought and if the feature request can be accommodated, we add it to our theme road map and tackle it in the coming updates.
So it is imperative that you keep your themes up to date – to avoid any malfunction or security failures, and to get the best out of the new features we're constantly pushing out.
A Theme Update is Available
Whenever there is a theme update, you will see something like this on your WordPress Dashboard: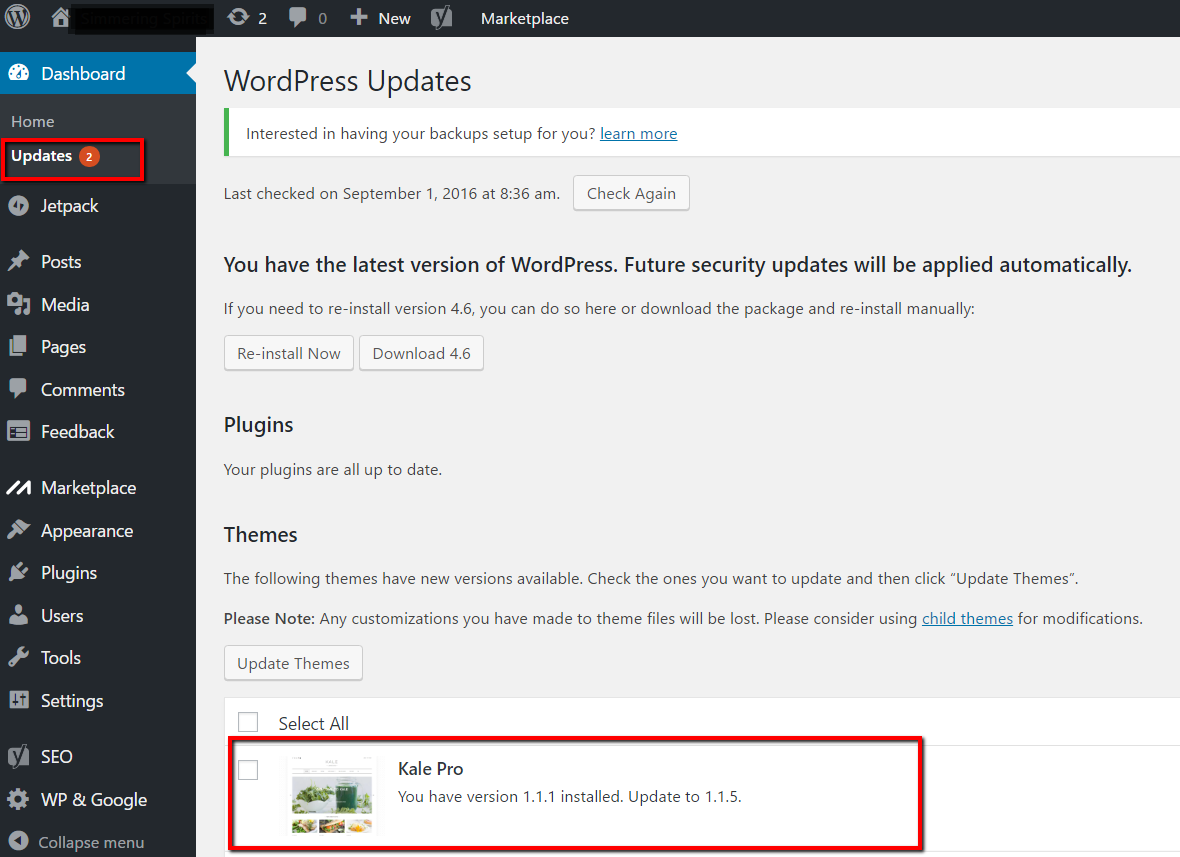 When you go to Appearance > Themes, you will see something like this: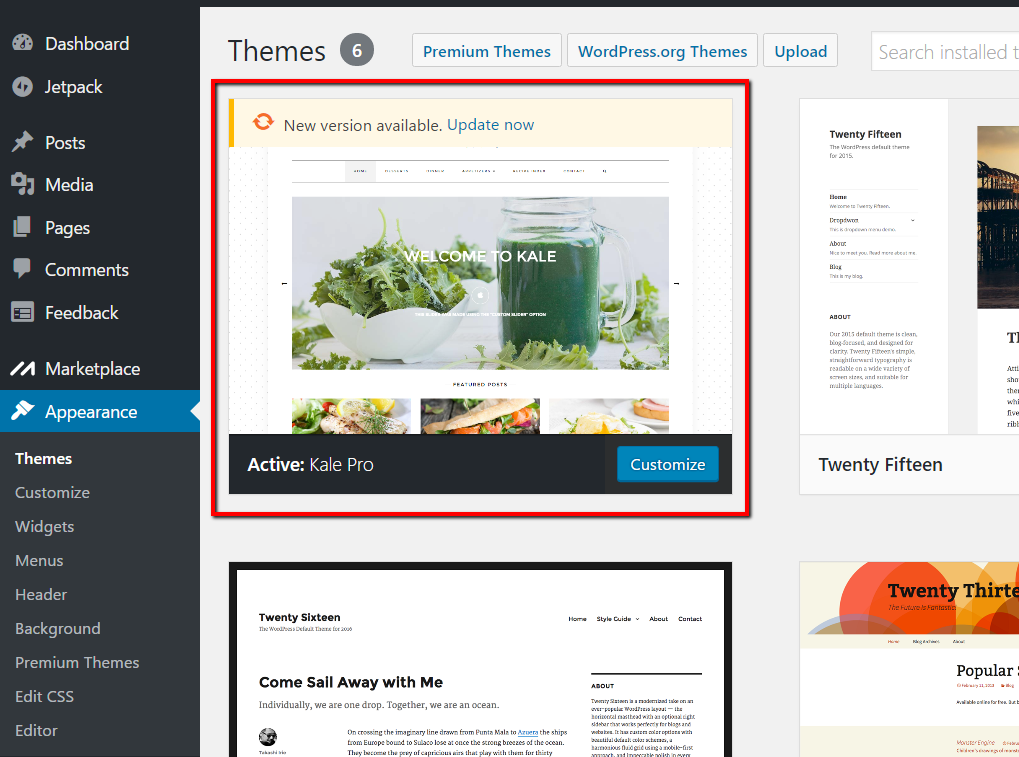 Please note – clicking "Update Now" for this theme will not work. We currently do not support automatic theme updates (this is in the works). If you do click the "Update Now" button, you will see something like this: "Update Failed: Update package not available"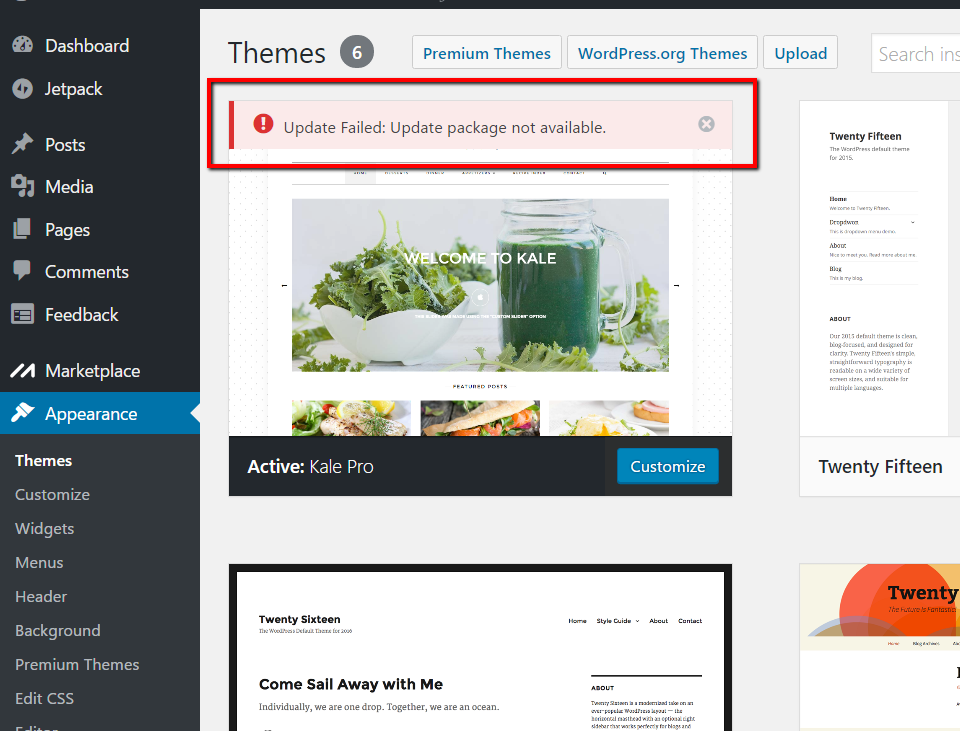 Clicking on the theme image will show you this theme detail popup. As you can see, this is also where it tells you the current version, the latest version, and that "Automatic update is unavailable for this theme.".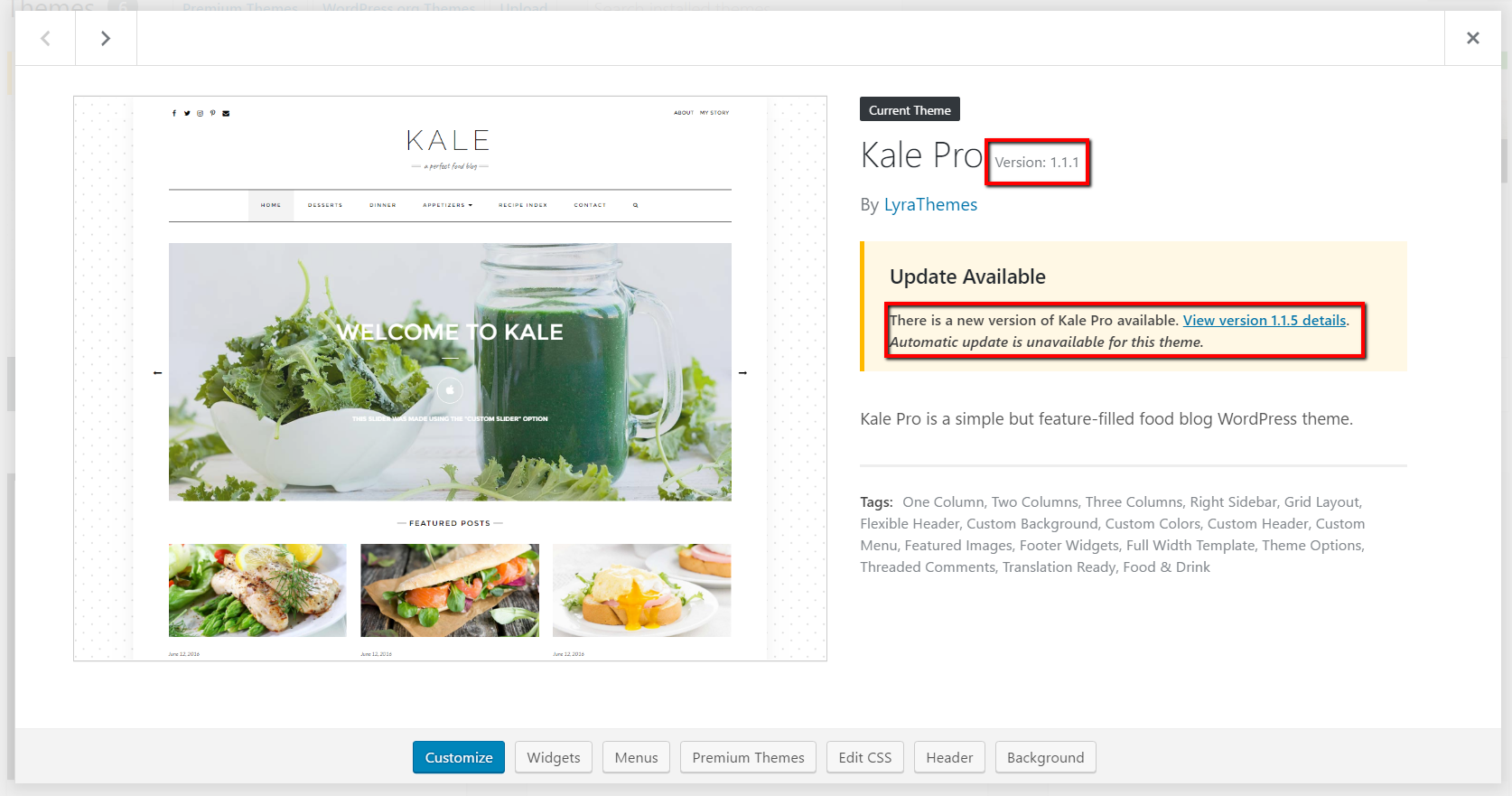 For more information, click "View version x.x.x details". You should see a popup like this. This page tells you the date of the update and the latest version, and how to obtain it with links to our support form, and your account dashboard so you can proceed to download the update.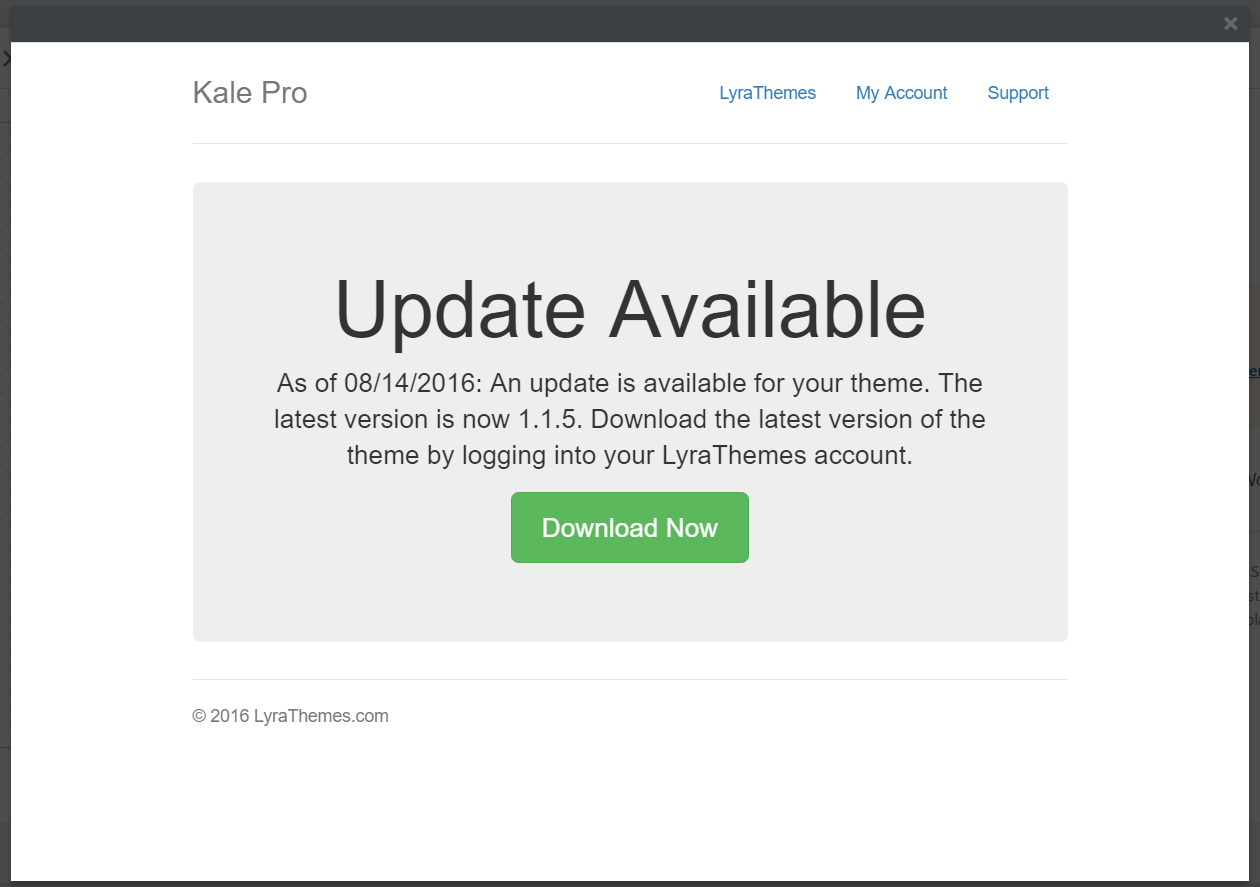 Download Theme Update
For this, log into your LyraThemes account and go to Downloads. Download the latest theme installation file. It will come as a zip file, for example kale-pro.zip. Store this on your computer somewhere. Extract it into a folder.
Your Current Theme Folder
The main objective of the theme update is to simply overwrite all the files in the current theme folder with the ones from the new package that you just downloaded. Important thing to note is that the name of the folder that your current theme is using ("kale", "kale-pro", or whatever your installation may have named it) needs to stay the same.
Your current theme folder can be found by logging into your hosting account (either via FTP or using the File Manager in your hosting control panel) and browse over to wp-content/themes/your-theme-folder (such as wp-content/themes/kale or wp-content/themes/kale-pro).
Updating via FTP
The easier method is updating via FTP. For that you will need an FTP client – we recommend FileZilla (it's free). You will also need an FTP username and password. You can create that in your hosting control panel – here are some instructions on how to create an FTP account in Bluehost.
After logging into FTP using your FTP account, you will see something like this when you browser over to public_html/wp-content/themes/. On your local machine, extract the zip file that you downloaded from your LyraThemes account. Drag all the files from the extracted folder to the theme folder on your hosting. That's it!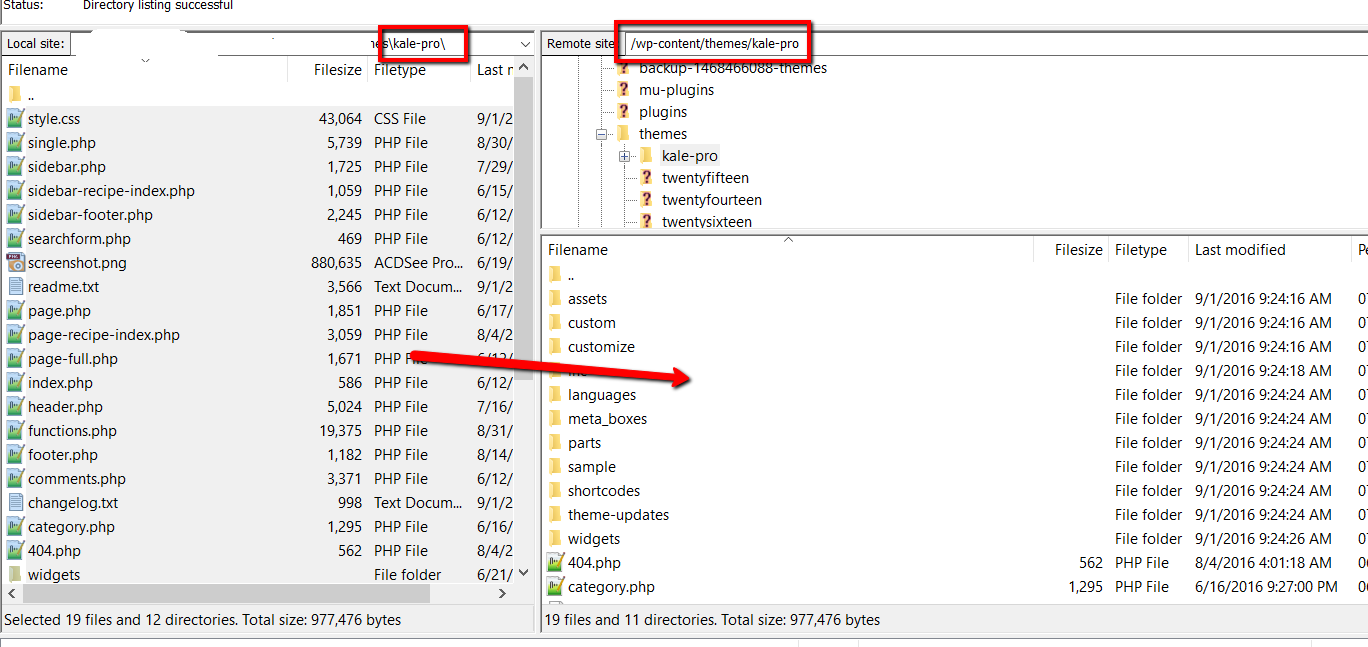 After the theme update, when you go back to your WordPress Dashboard and refresh the page, you should see something like this: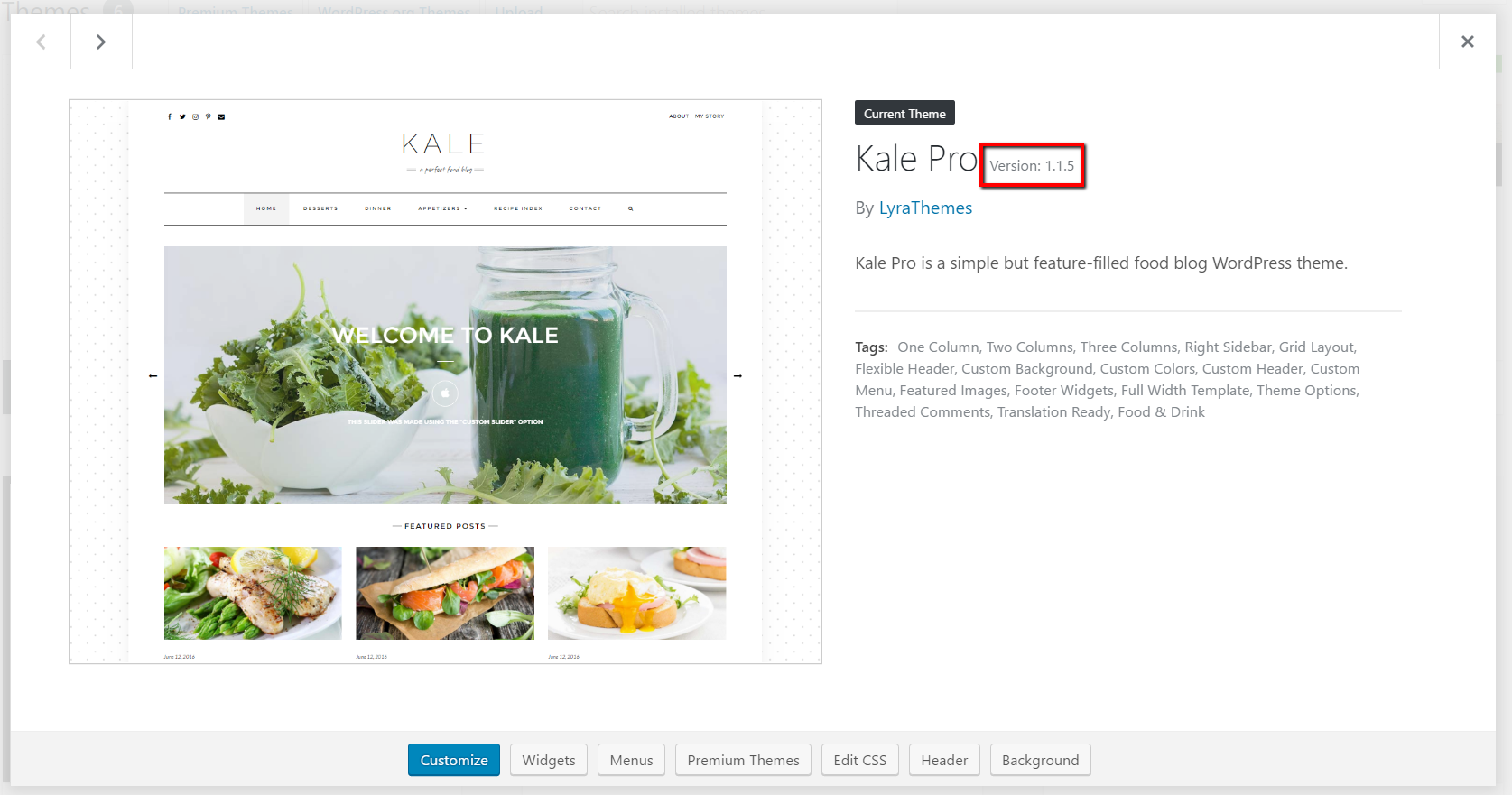 Updating via Hosting Control Panel (Bluehost)
If for some reason, you do not want to update your theme using FTP, you can also do it directly using your hosting control panel. We're using Bluehost as an example here.
After logging into your Bluehost account, click on "cpanel". You'll see a link to "File Manager".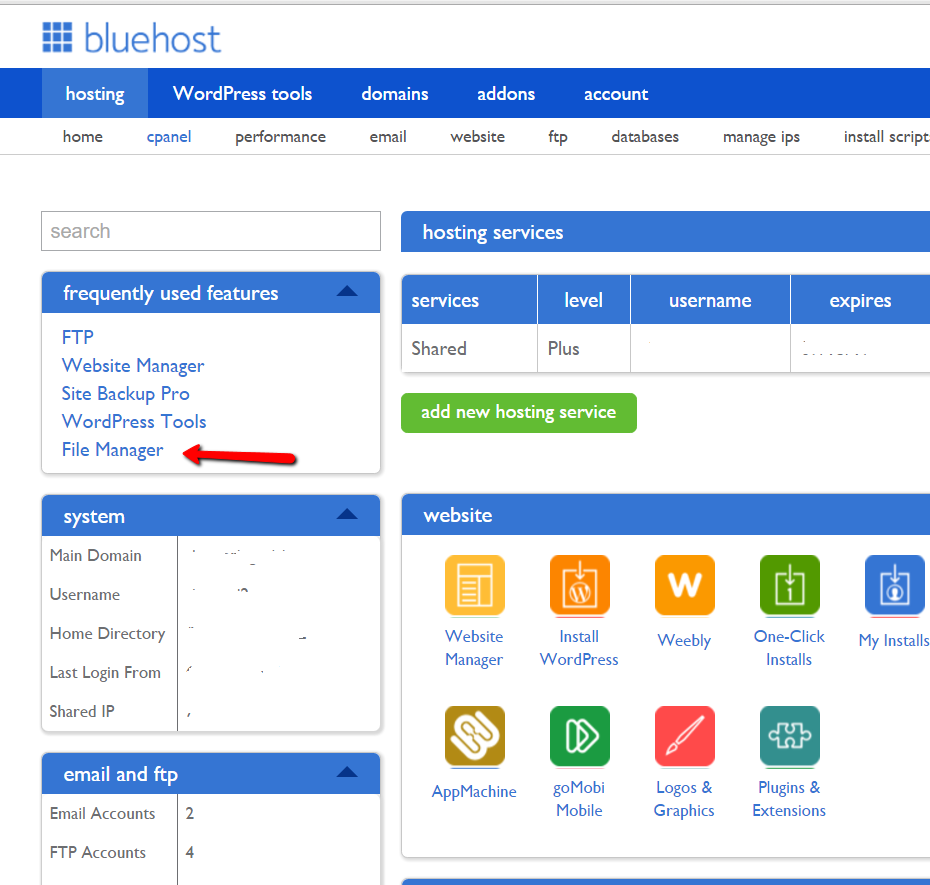 Click on File Manager to see something like this. Browse on over to the theme folder, wp-content/themes/kale-pro in this case.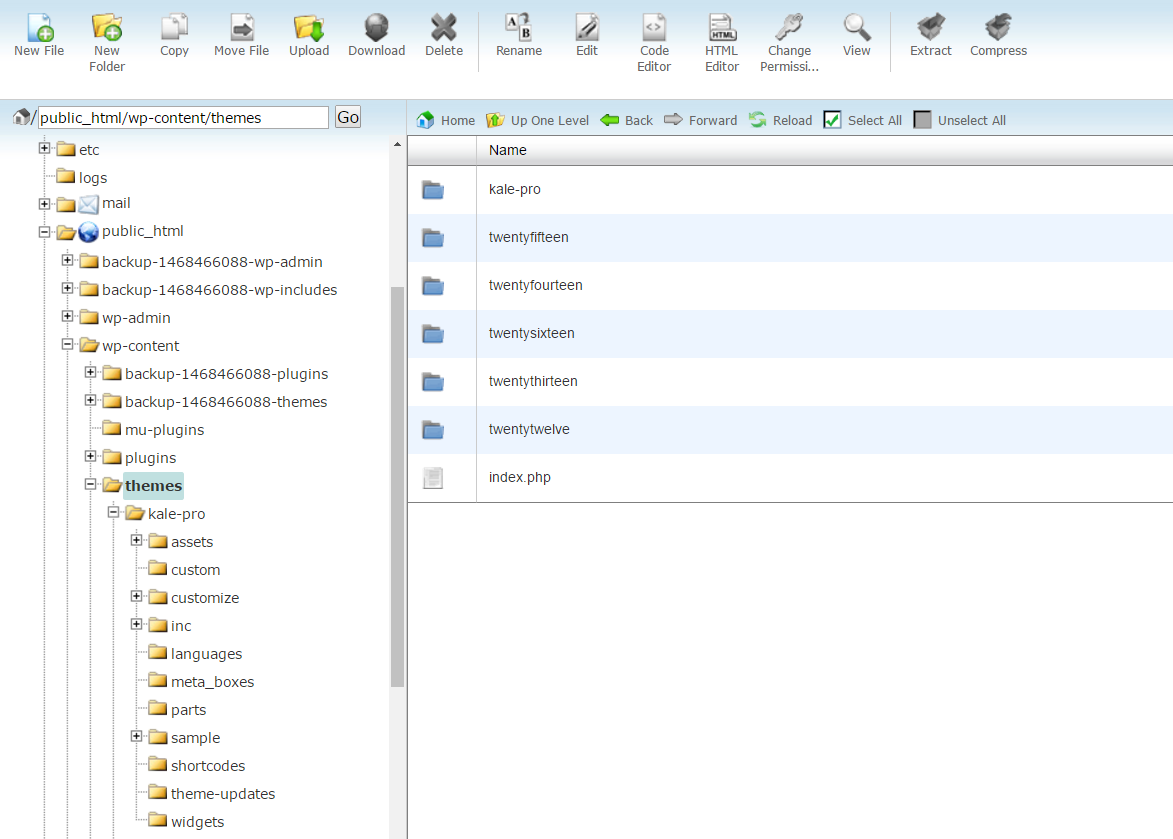 Now, as a rule of thumb, always back up anything you're replacing or overwriting. So click on the theme folder, and hit "Compress" at the top. You can call  it anything like kale-pro-backup.zip.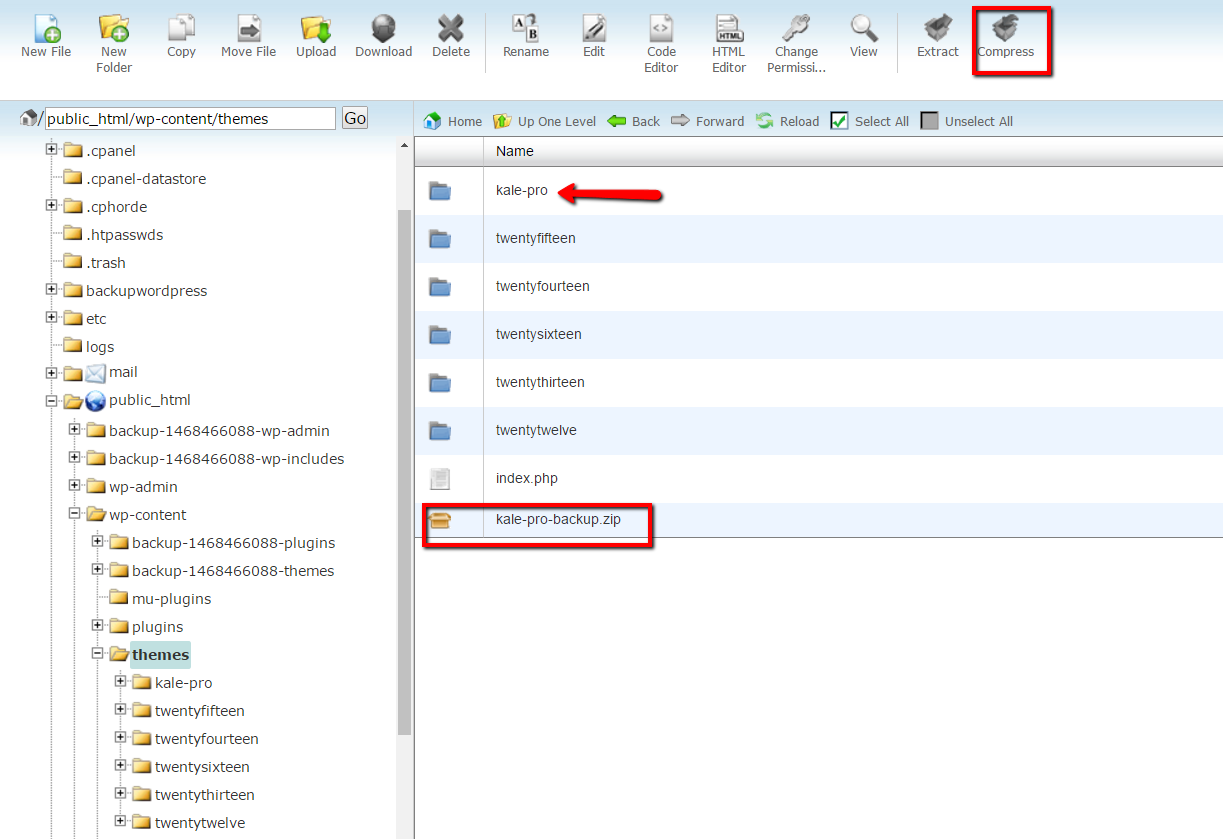 Upload your new kale-pro.zip file (that you downloaded from your LyraThemes account).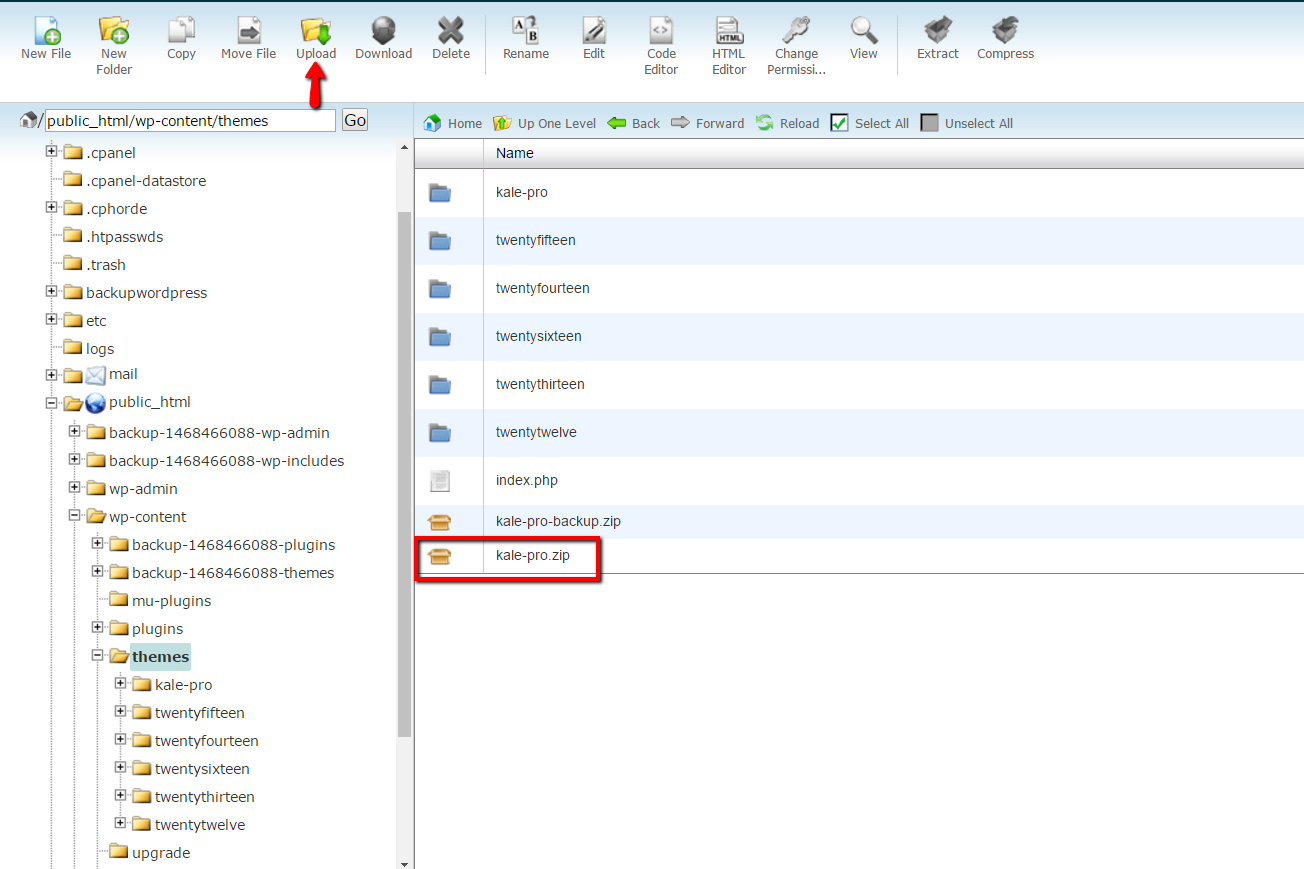 Since we have a backup, now you can delete the main theme folder "kale-pro".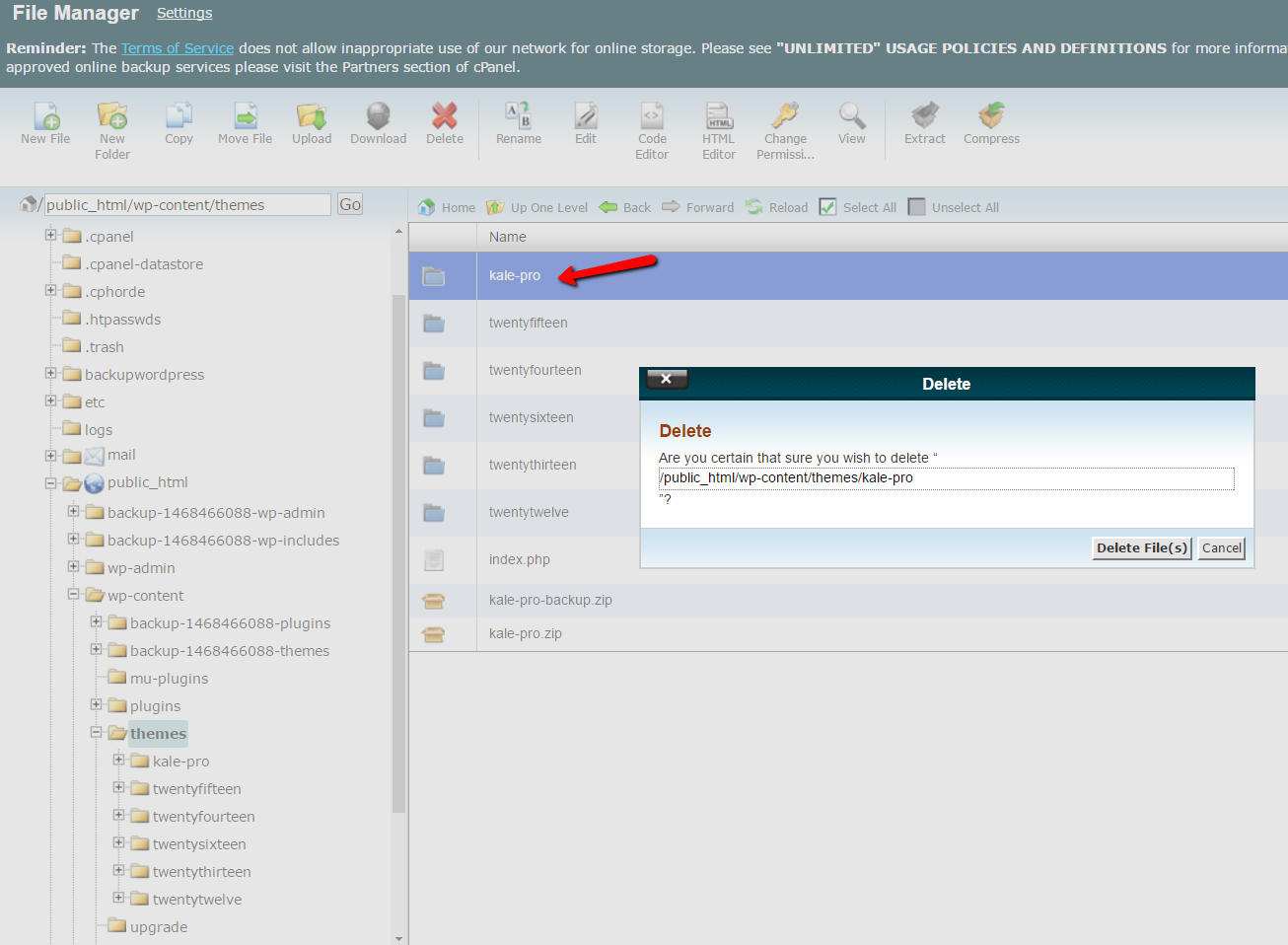 Now simply extract the newly uploaded kale-pro.zip file by selecting the file and clicking "Extract" at the top. This will extract all the theme files into a folder. Here – please make sure that the theme folder name is exactly the same as the old theme folder (that you just deleted). If it is not, you can select the folder and click "Rename" at the top and give it the correct name.
If you have any questions, please contact us via our support form or leave a comment below.